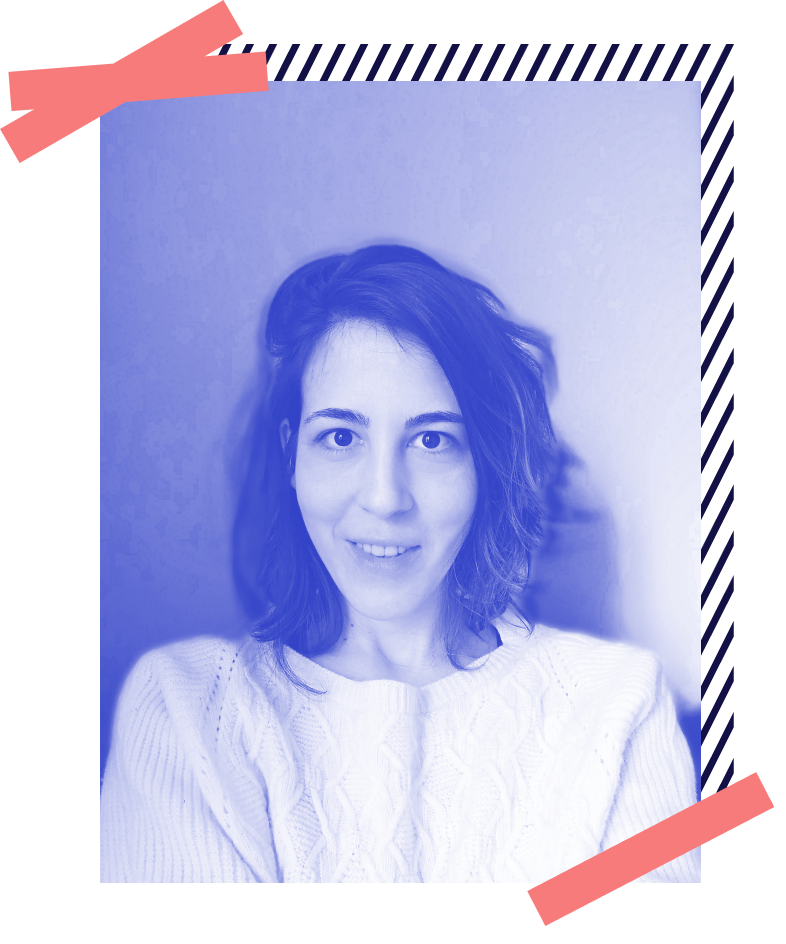 Intro
I'm a Digital Creative with ten years of experience as a Graphic Designer. For the last 4, I focused on Motion, and recently I took a big and challenging step in my professional career by deep diving in the world of UX/UI Design.
Graduated from Fine Arts in Madrid, I lived in Valencia working as a "artista fallera" and lived in Rome "La meglio gioventù" working as a Graphic Designer. It's been 8 years already since I embraced Amsterdam as my home with my husband and my 3yo kid.
Our daily life is surrounded by Digital Products, and I believe that through the core of Design Thinking we not only improve the product, but also people's life and minds. I'm a consumer obsessed.
At the core of my personality I keep learning by doing, and my never ending goal is to always do what makes you grow on both personal and professional level.
I love reading. My favourite, Cien años de soledad and I love Life of Brian (you can't just laugh enough with this one). I love the Sun. I love enjoying time with my family and friends.
Core Disciplines
UX, UI, Motion, Interaction Design, Branding, Illustration, Infographics, Social visual content, Digital Marketing.
Frontend Skills
HTML5, CSS, Javascript, Responsive Web Design, Sass, Bootstrap, WordPress.
Tooling
Design Thinking Process
Within all my projects every stage is covered.
From empathizing with the user, the definition of their problems and therefore the creation of customer journeys, personas…; till the ideation phase where you looked for the solution and transformed it into wireframes and prototypes. Last but not least the usability tests would confirm (or not) the assumptions. The evolution of a never ending product.